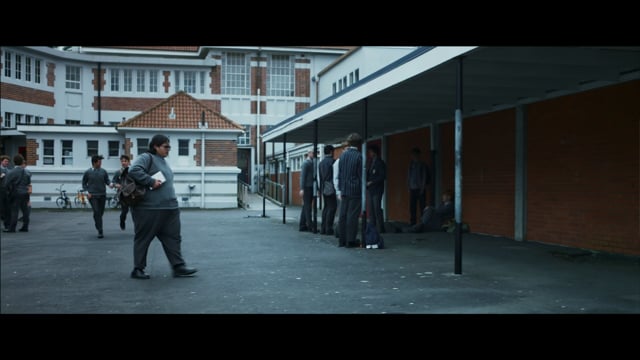 UPROAR
IN CINEMAS NOW | 17-year-old Josh (Julian Dennison) is forced off the fence he has actively sat on his entire life, to find his voice – and to stand up for himself, his family and his future.
Uproar
COMING SOON TO KISMET
Uproar is just one of the events that Kismet will be presenting in the upcoming months. Stay tuned for details.

From psychological dramas celebrating kick-ass female directors, life-affirming stories of Holocaust survival, to pondering the next agricultural revolution, Kismet films will take you on a journey through wildly different worlds, BUT they all have something pretty special to say and something pretty important to talk about.
Uproar
Paul Middleditch & Hamish Bennett
Julian Dennison, Rhys Darby, Erana James, James Rolleston and Minnie Driver
IN CINEMAS NOW | WATCH TRAILER
UPROAR is a moving and heartwarming comedy about connection and finding your place in the world. 17-year-old Josh Waaka (Julian Dennison) is growing up in New Zealand in 1981. The rugby-obsessed country is divided over the arrival of the South African Springboks team, sparking nationwide protests. Josh, who has never felt like he fits in anywhere, is inspired by the protests and by a newfound passion for performing to find his own voice. After embracing his community and his Māori heritage, Josh and his family set out on a journey towards healing.
Back to releases